Winter-Spring, 2017
Greetings from Chicago!
For my first president's message, I want to thank our outgoing president, Sherrie Perkins, for all of the excellent work she did in her term. The Society and our bi-annual workshops transitioned to management by the ASCP, which created many challenges for the organization. Sherrie's leadership left us in an excellent position to move forward as an active and growing. Membership has increased to 412 this year, reversing a downward trend in recent years.
Please be sure to join your colleagues at the Society for Hematopathology Companion Meeting at the USCAP in San Antonio at 1:30 pm on Sunday March 5, 2017. Michele Paessler and Robert Lorsbach have put together an outstanding program entitled "An Update on Monocytic and Histiocytic Neoplasms and Disorders." The speakers for the session include Mignon Loh, Jennifer Picarsic, Fabio Facchetti, Jason Hornick, Carl Allen and Michael B. Jordan. This session should provide everyone with new information about these unusual disorders. Also, remember to stay for the business meeting after the session and join us for the Society reception that evening.
Related to the USCAP meeting, we received nominations for the Society for Hematopathology Pathologist in Training (PIT) award. This annual award is presented by the Society for Hematopathology to recognize a trainee (resident or fellow) for a research presentation in the area of hematopathology and includes a cash award. Eligible abstracts include those that will be presented by trainees from your institution at the upcoming March 2017 USCAP annual meeting in San Antonio. Presentations may be in either oral or poster formats. Abstracts that have been submitted for the Stowell-Orbison award are automatically included for consideration for the PIT award and did not require an additional submission form.
Other upcoming meetings that you should be aware of include the next SH/EAHP workshop, Molecular Genetics of Hematolymphoid Neoplasms. This workshop, being organized by Rob Hasserjian, Olga Weinberg and Frank Kuo, will occur September 7-9, 2017 in Chicago in association with the ASCP annual meeting. Cases for this workshop are still being accepted with a deadline of February 28, 2017. Please visit the website www.ascp.org/sh2017 for more information and for the case submission information. Space will be limited at the venue, so submit your cases and register early to make sure you have get to attend.
The European Bone Marrow Working Group (EBMWG) Course and Workshop on Bone Marrow Pathology will take place in Utrecht on May 27-30 2017. This year's meeting is being organized by Roos Leguit and Konnie Hebeda and will cover a variety of bone marrow topics. You can get more information and register at https://www.ebmwg2017.org/ .
Finally, it is not too early to mark your calendars for the 2018 EAHP Workshop in Edinburgh, Scotland which will occur from September 29 through October 4, 2018. Work is already well underway for the planning of this event. Be sure to check the website (http://www.eahp2018.com/) for updates.
I look forward to seeing you all in San Antonio in a just a couple of weeks. And wish you a very happy new year.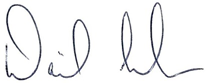 Daniel A. Arber, MD
President, Society for Hematopathology